Hop til hovedindhold
About The Milky Way
The Milky Way explains the 9 stages which the premature child goes through in the process from birth until breastfeeding.
It will be an individual journey, for each premature child, as to where and when he/she reaches any stage in the process.
The whole process may take weeks or even months. At some stages you may experience the infant´s progress stands still or takes a step(s) back in the process. This all depends on your child's condition and age.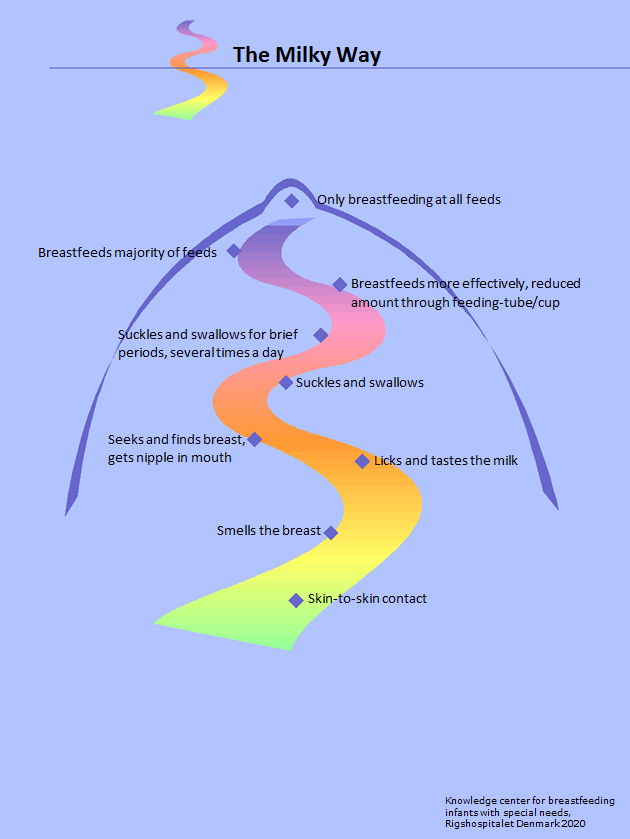 The 9 stages
Want to learn more?
Learn more at Knowledge Centre for Breastfeeding infants with special needs