About The Milky Way
The Milky Way explains the 9 stages which the premature child goes through in the process from birth until breastfeeding.
It will be an individual journey, for each premature child, as to where and when he/she reaches any stage in the process.
The whole process may take weeks or even months. At some stages you may experience the infant´s progress stands still or takes a step(s) back in the process. This all depends on your child's condition and age.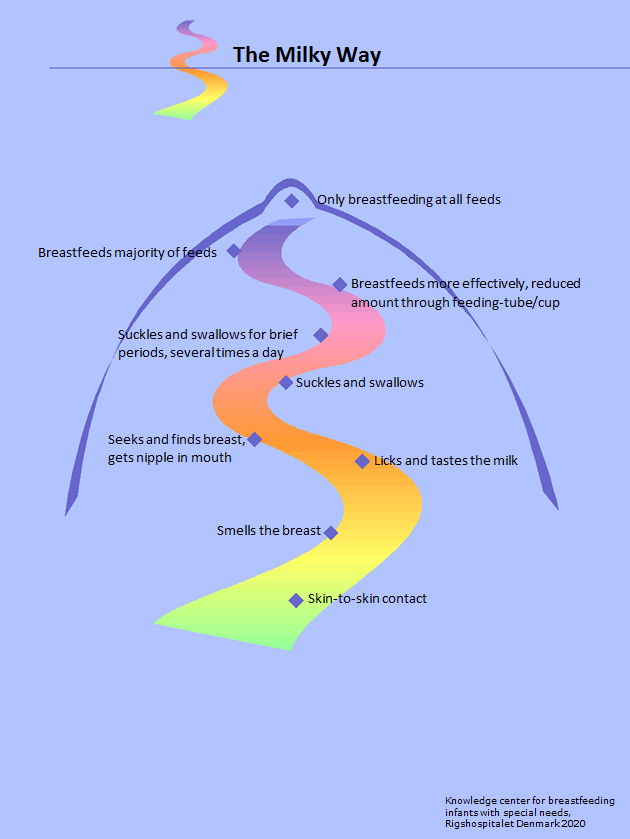 Want to learn more?
Learn more at Knowledge Centre for Breastfeeding infants with special needs
Contact
Brug ikke informationen på denne side til at stille dine egne diagnoser, og følg kun instruktionerne i vejledningen, hvis hospitalet har henvist dig til siden.